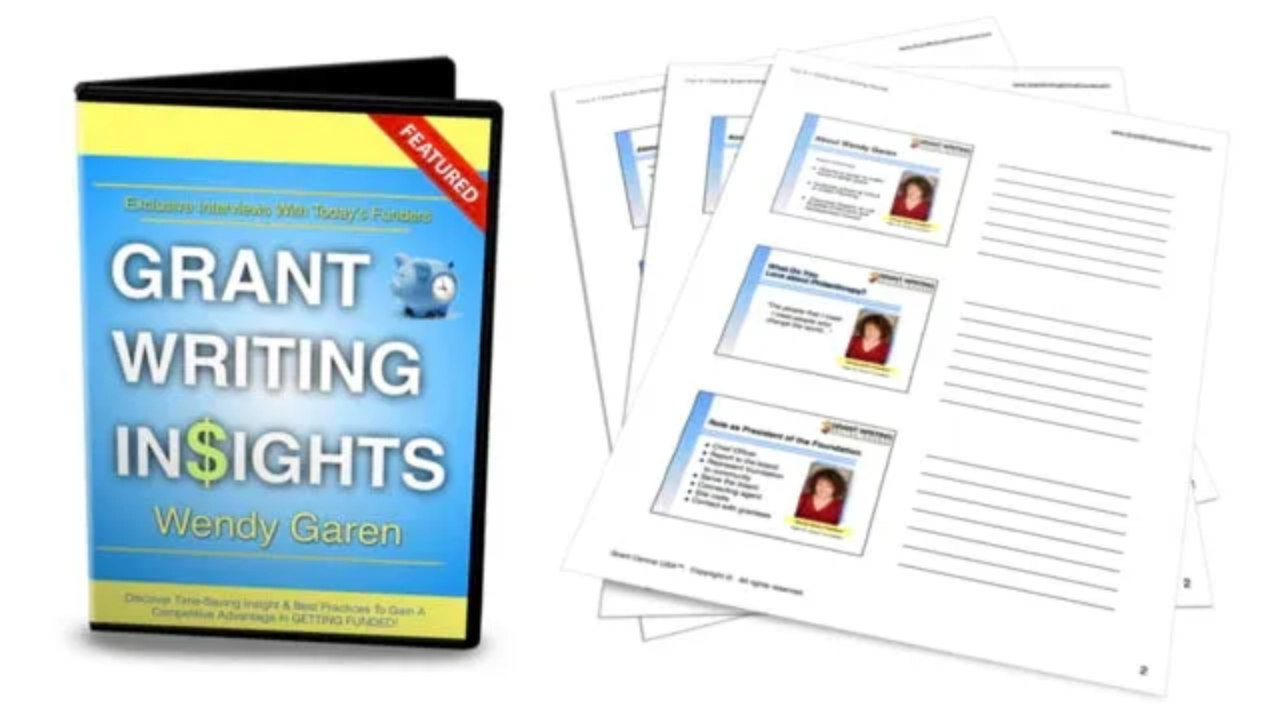 The Ugly Truth About Your Nice Little Grant Proposal That May Surprise You
One of the best ways to Get Funded is to learn directly from those who give out the money. Get ready to gain valuable insight in this exclusive interview with Wendy Garen, President of the Ralph M. Parson Foundation, as she shares why some grants are funded, and others are not, from a funder's perspective.
Here's What You Will Learn From This Interview:
• Discover What She Loves About Philanthropy
• Gain A Better Understanding Of Her Role As The President
• Find Out What Grant Makers Look For On-Site Visits
• Learn The Recipe For Making A Great On-Site Visit
• Become Aware Of Important Changes Grant Writers Should Know
• Gain The 3 Best Ways To Communicate Stories In Your Proposal
• Discover Why Grant Makers View Their Funding As An Investment
• Learn 2 Important Trends Taking Place In The Funding Community
• Understand How This Foundation's Funding Process Works
• One Surprising Misconception Grant Writers Make About Funders
You don't want to miss out on the keen insight shared in this interview, which can transform how you approach and interact with funders to gain a competitive edge. Order Now!
⭐️ This set is available to GFIC members as a part of the Gold Membership.